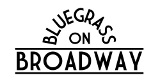 Northern California Bluegrass Society President Michael Hall was interviewed by bluegrass video journalist Scott Wilkins at the International Bluegrass Music Association's World Of Bluegrass Convention in Raleigh, North Carolina last September about bluegrass film festivals. The "Backstage View" interview has been released and is linked below.
Michael Hall — Film Festival Interview (17:15)
Topics include the NCBS Bluegrass Film Festival at the Bluegrass On Broadway Festival in Redwood City each January and the IBMA Bluegrass Film Festival, as well as the bluegrass film festival in Arizona, the Northern California Bluegrass Society, Hardly Strictly Bluegrass, and current bluegrass films.
—
A Call For Films for the September, 2016 IBMA Bluegrass Film Festival has been issued, with submissions due on June 15.
The NCBS Film Festival will issue a Call For Films in early July for the January 2017 event that is part of Bluegrass On Broadway in Redwood City.